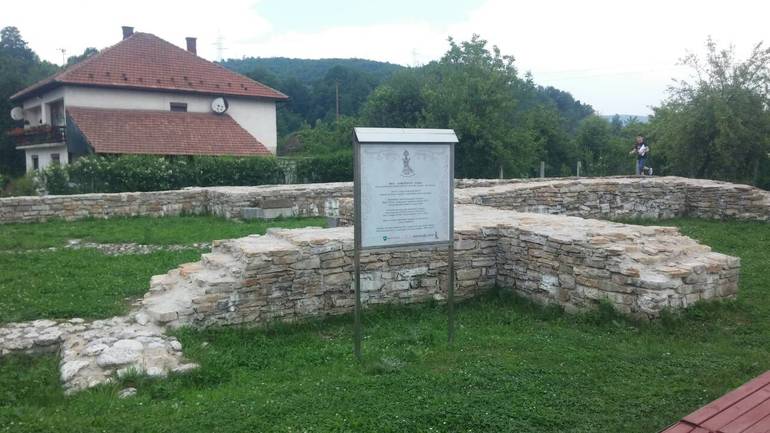 Archaeological site Mili – in Arnautovići near Visoko is one of the most significant national monuments in Bosnia and Herzegovina and represents a unique symbol of the statehood of BiH.
Mili represent the birthplace of the Bosnian nobility, the place of coronation and the burial church of the Bosnian rulers. It was declared a national monument on July 2, 2003. The first research on this site began around 1910, after which numerous analyses and research have been conducted. The conservation works were completed in 1988, and the project of protecting the site began in 1999.
Mile was first time recorded in 1244 as the home of the Church of Saints Cosmas and Damian, a possession of the Bosnian bishopric. Around 1340, a Franciscan province (vicarage) was established in Mile, the Franciscan monastery becomes the seat of religious institutions. The monastery also played an important role of guardians of governing and other public documents (locus credibilis).
The monastery is located by the modern settlement of Arnautovići on the right bank of the river Bosna. Mile was the coronation and burial place of Bosnian bans and kings during the medieval Bosnian state and was also the site where the Rusag was held. The first king of Bosnia, Tvrtko I Kotromanić, was crowned in Mile in Franciscan church St. Nikola, and later buried there alongside his uncle Stjepan II Kotromanić. An archive with important documents was also located in Mile.
Visoko's museum houses many artifacts founded by archeological excavations in the valley. One such expedition found a necropolis of stećak, some made in fine detail, including many materials, jewellery, tools, and other artifacts.